Breakthrough in Flow Measurement Technology with Cross-Duct Ultrasonic Flowmeter
---
---
Flow measurement is a crucial aspect of various industries, including water management, oil and gas, and manufacturing. Accurate flow measurement is essential in ensuring operational efficiency and cost-effectiveness. Recently, engineers and researchers have made a significant breakthrough in flow measurement technology with the introduction of the Cross-Duct Ultrasonic Flowmeter.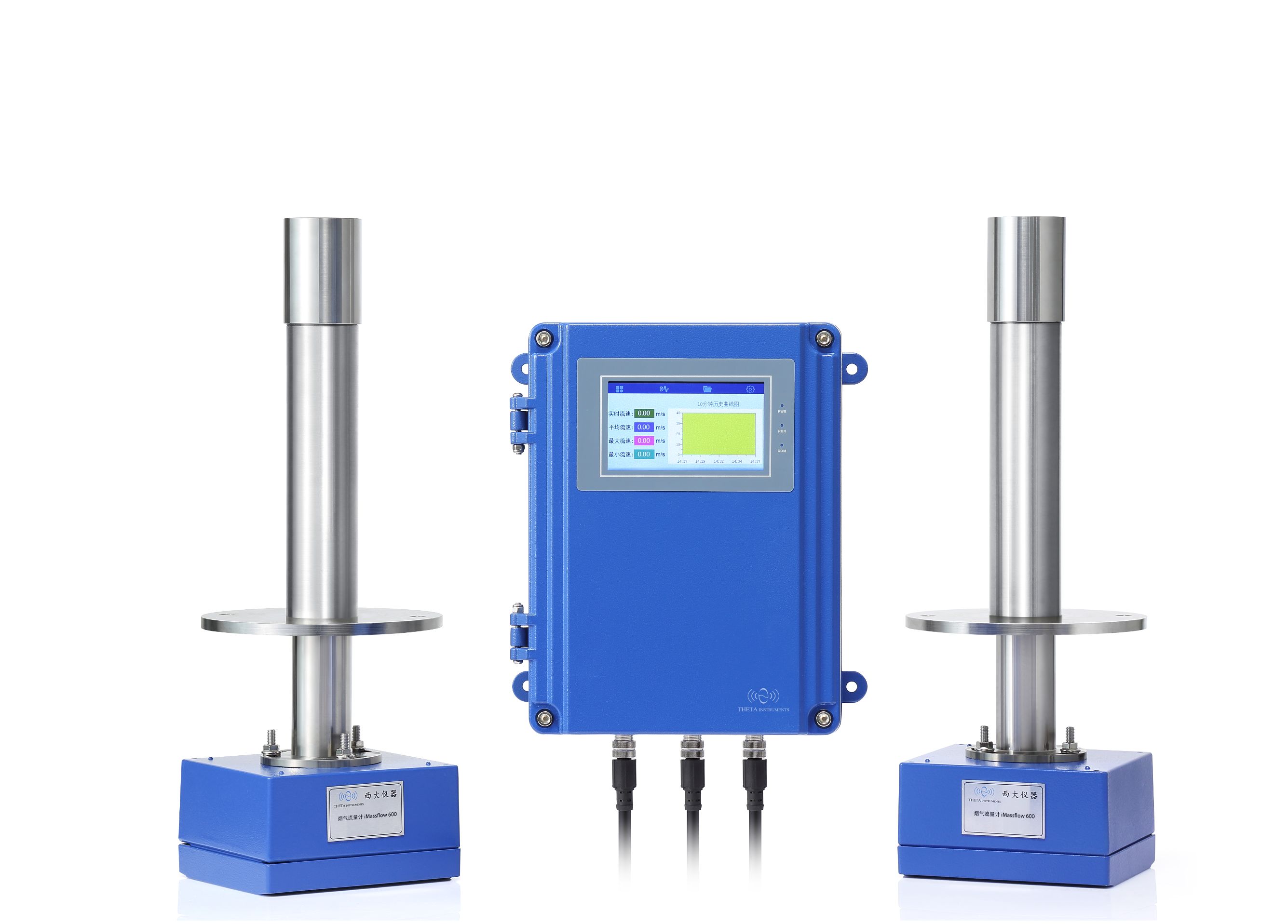 The Cross-Duct Ultrasonic Flowmeter is a cutting-edge device that utilizes ultrasonic technology to measure the flow rate of liquids or gases in pipelines. Unlike traditional flowmeters, which require costly and time-consuming installation efforts, the Cross-Duct Ultrasonic Flowmeter offers a non-intrusive solution that does not disrupt the flow process.
The principle behind the Cross-Duct Ultrasonic Flowmeter lies in the measurement of transit time and the Doppler effect. By transmitting ultrasonic waves through the fluid flow, the device is able to calculate the velocity of the fluid based on the time taken for the waves to travel across the pipe. This innovative technology enables highly accurate flow measurement, even in challenging applications such as high-pressure environments or turbulent flows.
One of the key advantages of the Cross-Duct Ultrasonic Flowmeter is its versatility. It can be used for a wide range of applications, including measuring the flow of water, wastewater, chemicals, oils, and gases. The device is designed to withstand harsh environmental conditions and can operate reliably in extreme temperatures and pressures. Furthermore, it is compatible with various pipe materials, such as steel, cast iron, PVC, or fiberglass.
In addition to its accuracy and flexibility, the Cross-Duct Ultrasonic Flowmeter offers several other benefits. Firstly, its installation process is hassle-free and requires minimal downtime, as it does not require any pipe cutting or welding. This translates to cost savings and reduces the risk of leaks or system disruptions. Secondly, the device is low maintenance, thanks to its non-intrusive design. It does not have any moving parts and is resistant to corrosion, ensuring long-term reliability and durability.
The introduction of this advanced flow measurement technology is set to revolutionize various industries that heavily rely on accurate flow data. The Cross-Duct Ultrasonic Flowmeter enables real-time monitoring of flow rates, allowing operators to make timely adjustments to optimize processes and improve overall efficiency. By facilitating precise flow measurement, businesses can reduce waste, minimize energy consumption, and achieve significant cost savings.
In conclusion, the Cross-Duct Ultrasonic Flowmeter represents a breakthrough in flow measurement technology. Its non-intrusive installation, high accuracy, versatility, and low maintenance make it an ideal solution for industries seeking to improve their flow monitoring capabilities. As this innovative device continues to gain recognition and adoption, it is expected to play a pivotal role in enhancing operational efficiency and driving overall industry growth.
---
keyword:
Cross-Duct Ultrasonic Flowmeter